On Tuesday, November 26, 2021, people with deafblindness, accompanied by volunteers and employees of the Association of the Deafblind of Slovenia DLAN, went to the Lesarius Museum, a 7-sense museum, in Velika Preska, Polšnik nad Litijo.
In the museum, which is basically divided into three parts – a tree nursery, a playroom and a workshop, the visitor is encouraged to touch all the exhibition elements, tools, toys and to try woodworking by himself. People with deafblindness had the opportunity to get to know Slovenian tree species, many new objects, tools, toys and woodworking methods through touch.
We truly thank Mizarstvo Kos, which kindly welcomed us and provided people with deafblindness with a unique experience of connecting with wood.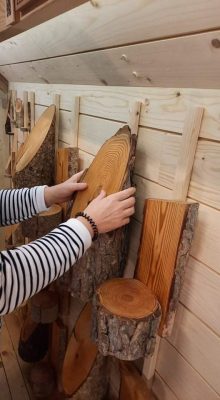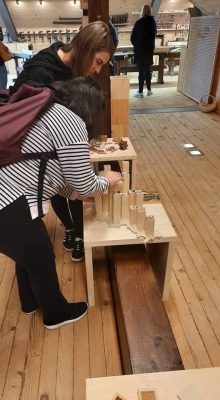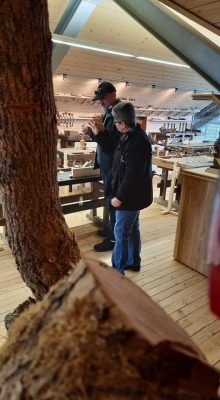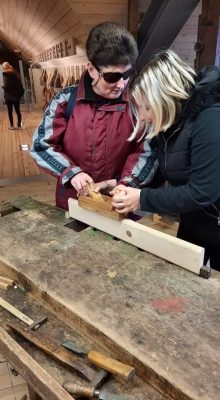 Related Images: