As a non-governmental organization that meets all the necessary criteria, The Deafblind Association of Slovenia DLAN has been included in the list of providers of early treatment of children with special needs within the development clinic with an early treatment center. The list of contractors is published on the ZDAJ.NET web site, more specifically at the following link: https://zdaj.net/izpostavljeno/zgodnja-obravnava-otrok-s-posebnimi-potrebami/#Nevladne_organizacije.
What is the early treatment of children with disabilities?
Early treatment of preschool children with special needs and preschool children with risk factors is a holistic treatment of children and their families. These are children and their families who need special attention and care because of risk factors for development or with observed developmental disabilities.
Where is it performed?
In development clinics with an early treatment center included, in public kindergartens and other educational institutions, social care institutions, social work centers, mental health centers and counseling centers.
Objectives of the hearing
To compensate for the deficits or to maximize the child's given opportunities to achieve the optimal adjustment of the child to the developmental disorder and the highest degree of independence of the child.
We strengthen the capacity of the family, stimulate the social inclusion of the child and the family, and thereby influence the best possible quality of life for the child and his or her family.
Source: ZDAJ.NET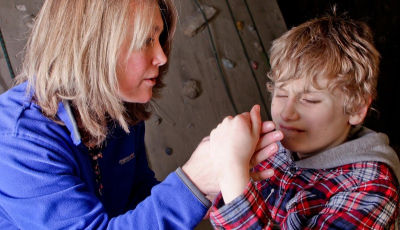 Related Images: