The competitive season for para climbers began in Salt Lake City on May 24 and 25, where the Slovenian para climbing team led by selector Gregor Selak impressed at the first match of the World Cup this year. With an outstanding performance, such in qualifications as in finale, a deafblind climber Tanja Glušič, also a member of Deafblind Association of Slovenia DLAN, won sovereignly.
Tanja climbed both qualification direction and entered finale as a leading competitor. She also reached the peak of finale direction and celebrated victory in sight limit category B1.
"I'm very happy, that I have already climbed to victory at the first competition of the season. I'm very pleased with my performances in qualifications, where I reached a peak in first direction, and in the second direction, I missed for a few seconds, so I finished one move under the peak. Nevertheless, at the end of qualifications I sovereignly won the first place. I climbed the finale direction as the last one, I followed head coach's instructions and successfully climbed it, with which I assured myself the victory. Before first performance with new head coach Gregor, we made a plan before the competition, followed it correctly and the competition didn't stand a chance.", said Tanja Glušič at her first victory of the season. (Source: PZS)
On behalf of all members and employees of DLAN Association, we congratulate Tanja on her success, we are very happy for her and wish her a lot of success on her journey in the future.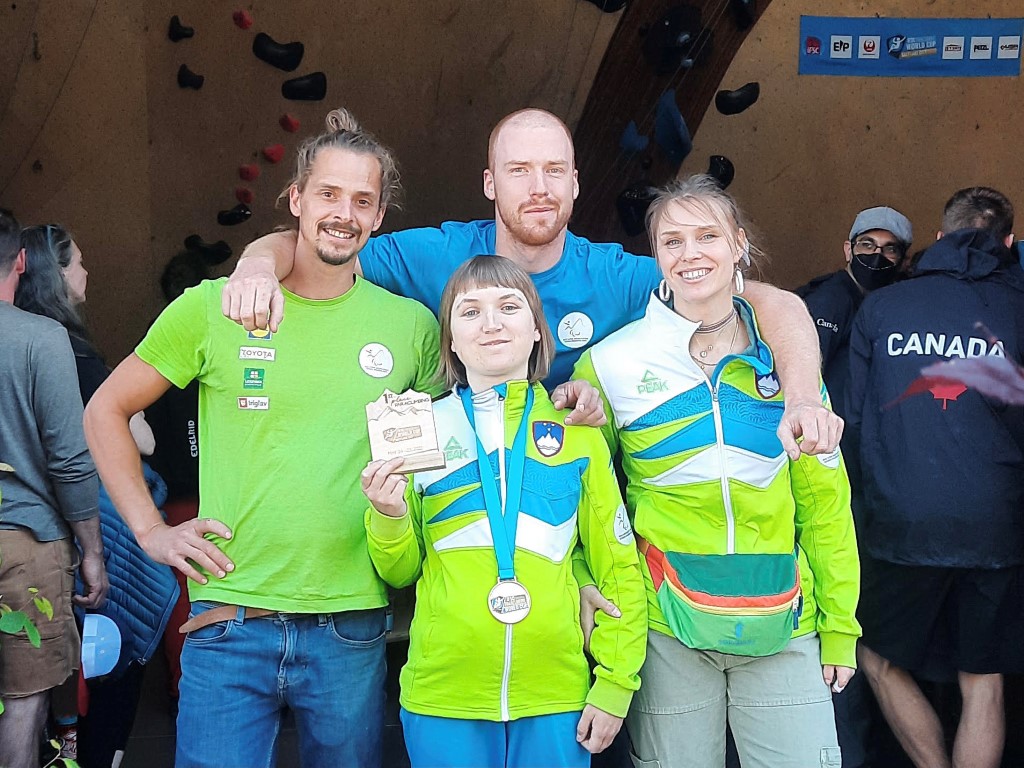 Related Images: