Dear members, on the occasion of the International Day of Persons with Disabilities, we extend our sincere congratulations to you!
In the Association DLAN, we marked this day with three events that took place between November 30 and December 4, 2021.
On November 30, 2021, we proudly opened the exhibition of photographs named People with Deafblindness in Ljubljana, prepared by the Association DLAN in collaboration with photographer Miha Fras. The exhibition will be on view until January 16, 2022 in the Glass Atrium of the City Hall in Ljubljana. We invite you to feel a part of people with simultaneous hearing and vision impairment lives through photographs.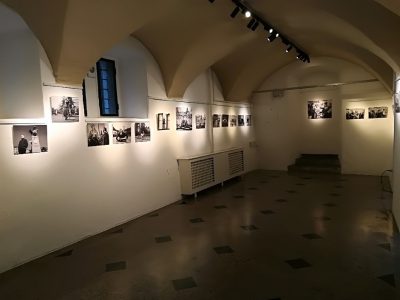 This week we were delighted with the publication of the book Pravica biti človek: Zbornik ob 16-letnici delovanja Združenja gluhoslepih Slovenije DLAN / The Right to Be a Human: Collection on the occasion of the 16th anniversary of the Deafblind Association of Slovenia DLAN, which presents the activities of the association since its founding in 2005 until today and thus the steep path traversed along with people with deafblindness, and the process of their liberation.
We also kindly invite you to listen to the show Razkošje v glavi/ Luxury in the Head on Radio 1, in which the secretary of the Association DLAN, dr. Simona Gerenčer, presents her life and many years of work with people with deafblindness. The talk will be broadcast on Saturday, December 4, 2021, at 4.30 pm, and the recording will also be available on the website Radio Prvi.
Foto: Petra Štrukelj
Related Images: