Rotary club Ljubljana – Barje organized a charity event on the topic of modern forms of addiction on 19 February 2020, which featured the documentary program "Izzivalec ulice 2", authored and hosted by Bojan Kodelja, the leader of the all-Slovenian socially responsible program NEODVISEN.SI .
The funds raised are intended to improve the quality of life of people with deafblindness – The Deafblind Association of Slovenia DLAN.
A sincere thank you to everyone who has participated in any way and made this charity event possible with which you contribute to the well-being of people with deafblindness.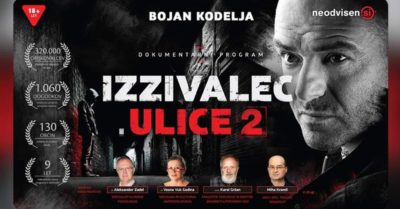 Related Images: